I am a Designer, Photographer and Art Director living in Paris and loving it.
I started out in graphic design back in the mid nineties in New York. Along the way, I moved to Brazil and eventually to France, catering to clients big and small in both the public and private sectors.
Figuring out how to visually connect my clients to their goals and keeping the essence and personality of each project is what keeps me going.
Feel free to drop me a line and talk business or just shoot the breeze.
* your information will not be shared in any way. Your privacy is taken very seriously.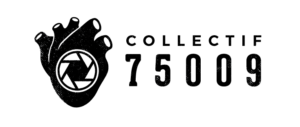 2018 has been full of new developments. Along with three other very talented photographers I helped found the Collectif 75009 with the goal of exploring and exhibiting French street photography. Check us out on the social sphere!